Headshot Photo
Professional Headshot Photo
Having an attractive headshot photo is an asset in today's increasingly virtual and competitive markets. This essential, visual element in corporate or personal branding helps you to stand out and strengthen your presence. Whether you need updated photos of the board or team members for digital publication or internal use, a professional headshot photo is the right option.
Our headshot photography services are a flexible solution. We're happy to accommodate scheduling requests, including in-studio or other preferred locations in the Metro DC area. We capture winning headshot photos that bring out the best features in every client.
What is a Headshot Photo?
The simplest way to describe a professional headshot photo is a picture that primarily features the face, neck, and shoulders. As you might imagine, this type of image helps focus on the subject's eyes and other facial features. It also gives a visual representation to the virtual person you are meeting with, allowing others to connect with you on a more personal level. Having a top-notch headshot is important for all your social media.
How Do I Take A Great Headshot Photo?
Great headshot photos never happen by accident. It's essential to use good lighting, and a simple backdrop for crisp images. All of these items contribute to a headshot worthy of publication wherever needed for personal or professional purposes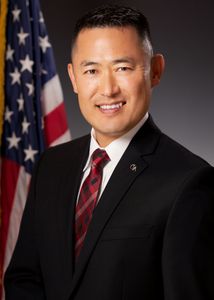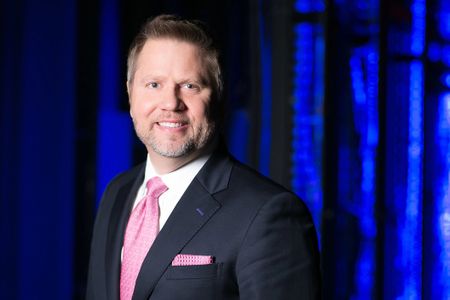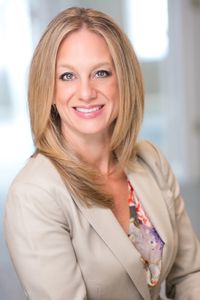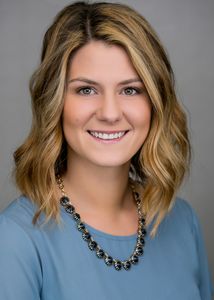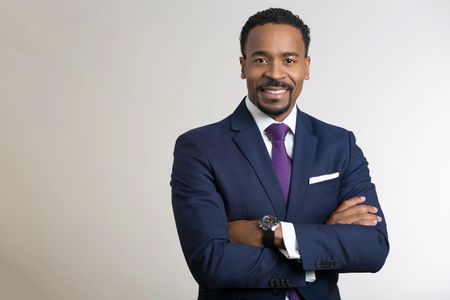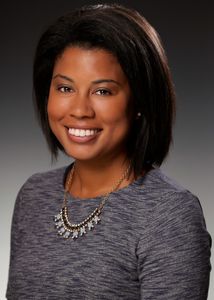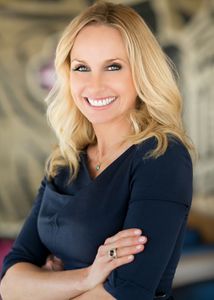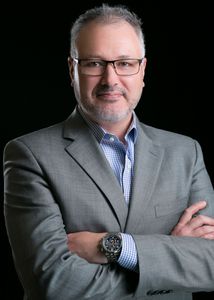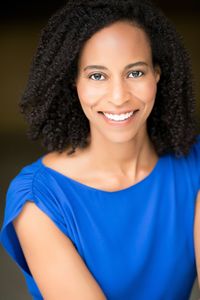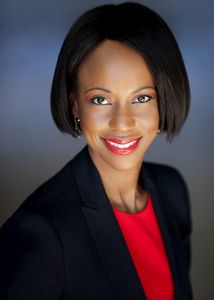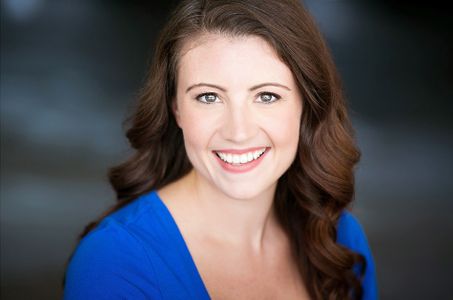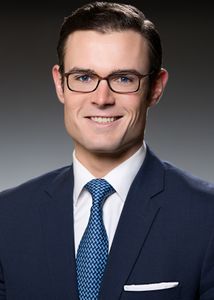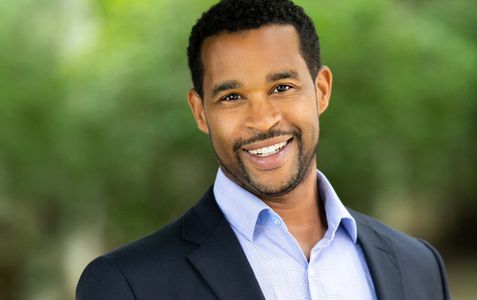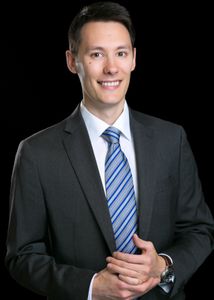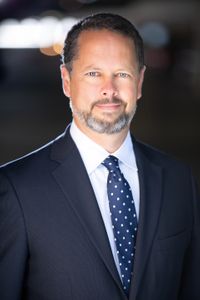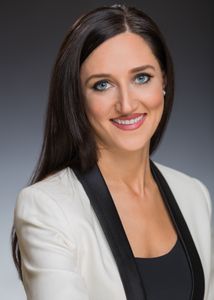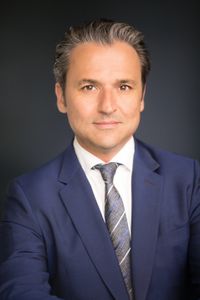 What Are Current Headshot Photo Prices?
If you're wondering how much headshot photo prices are, finding a "one size fits all" pricing model isn't always easy. Depending on the photographer you choose to take your headshot photo, they may charge a flat location or sitting fee, charged by the hour or the number of people included in the shoot. Be aware that Kristina has over 15 years experience shooting nothing but headshot photos. To avoid confusion, always discuss licensing and print rights with your photographer. The packages that we offer can be found on our Pricing Page.
Headshot Photo Background & Poses
Taking headshot photos using backgrounds helps create customized images in a relaxed environment. For instance, people in politics or the legal profession might consider using an American Flag, Court Room, or State Building as a suitable background.
In a studio setting, backdrop color plays a significant role in creating a distinctive headshot picture. Generally, choosing a neutral shade such as white, gray, or black works well for most photo sessions. But, you may want to incorporate your brand colors into the background. Or, you may want to have a neutral backdrop and use brand colors in your clothing. Whatever you decide, your headshot photographer will ensure that the photos look fantastic in your preferred setting. While most people will be more than happy with the background selections we offer on our background selection page, some custom backgrounds can be achieved but do cost an additional $85.00 for our custom background change work performed in Photoshop.
Align all leaders and team members for corporate continuity with professional headshot photos - ideal for business cards, social media profiles, and digital use.
Call Today To Discuss Your Needs!
Why Choose Us?
With over 15 years of experience taking headshot photography, our photographers have a keen eye and love capturing images that put clients in their best light. At Washington DC Headshots, three things matter most during a headshot session. They are lenses, lighting, and laughter.
Lens: An experienced headshot photographer selects the best lenses for headshot photos. Choosing the wrong lens can distort facial features and result in less than satisfactory results. The goal is to capture the most flattering features and facial expressions of our clients.
Lighting: Lighting plays a critical role in stunning headshot photos. The use of bad lighting can ruin the shot by creating discolorations, shadows, or accentuating imperfections like wrinkles.
Laughter: Keeping things light helps relax clients, so they feel natural through their photo session. When people are at ease, they take much better headshots.
We use optimal photography techniques and state of the art equipment and lighting to produce the best quality images possible.
Make a Striking First Impression
Start new business relationships with stunning headshot photos. Professional images are a valuable digital asset that helps deliver a fantastic first impression.
Images help to connect with others. Website visitors want to learn and see more about the companies they are researching to form an opinion. Help potential clients and visitors create a favorable view of your culture and brand with your team's professional headshots. There's nothing worse than seeing a beautiful website where you can tell the headshot photography was an afterthought. Seeing a tightly cropped headshot photo of just someone's face from 'that wedding you attended last spring' is not going to cut it.
Put all your employees in the best light possible by adding professional, consistent, well-lit headshots to your about page. If you don't, you run the risk of your website visitors not taking you seriously.
Choose a leading DC photographer who specializes in creating headshots that leave a lasting and positive impression.
Improve Branding
Branding includes creating and maintaining an extensive range of digital assets. Studio quality headshot photos fall right in line with this investment. At the same time, some businesses and industries can get by with amateur photography for a portion of their marketing and branding efforts. However, it likely will lack the professional polish needed to make a favorable impression.
Headshot photos align with your corporate or personal brand accurately, empowering you to share your vision with a broad audience. There's no better way to establish credibility than having an excellent image.
Whether you're upgrading your digital assets, revamping your resume, printing business cards, or updating social media profiles, having a fresh and recent professional photo to use helps provide a competitive edge.
"A picture is worth a thousand words."
Headshot photography helps to communicate your story through pictures.
We'll ensure that the location, lighting, lens, angle, and shot all tell your narrative accurately, capturing the best possible image.
Our experienced photographers understand storytelling's power and use their experience to create powerful messaging in their images. We customize each session to craft your story.
Leverage The Power Of Headshot Portrait Photography
Headshot photography is a powerful approach to adding a personal touch to your print and digital assets. Undoubtedly, a professional business portrait from experienced professionals outshines those taken by amateurs. All you need to do is look on the internet to find tons of examples of low-quality images people use to on the channels that mean the most.
Contrast these photos with a thoughtful portrait and decide for yourself which image you want representing your brand. If professionalism ranks highly, you owe it to yourself to invest in headshot photos for your personal or career requirements.
Hire An Executive Photographer In Washington DC
An executive photographer advances your causes by providing high-quality headshot portraits. Individuals building their careers and companies who are showcasing their staff's experience and expertise are taking steps to put their best foot forward in a competitive market.
Why choose a professional to take your headshot photo? Here are five convincing reasons.
Editing
Great photos are often the result of clear images in combination with top quality editing. The original image is the base for expert touchups that contribute to a well-polished finished image.
We ensure your headshot portrait is an accurate visual representation of you. We help you implement personal branding that speaks to your values, skills, and expertise.
Settings And Backdrops
A stunning headshot photo portrait requires an ideal or related backdrop or setting. We've equipped our studio with cutting edge technology, including specialized lighting, green screens, backgrounds, and sets to create a finished image that accurately depicts you.
Clients will find our studio environment to be warm, welcoming, and friendly. Our experienced photographers take care to make the session as natural and genuine as possible. No matter how uncomfortable you are in front of a camera, we'll make the experience pleasant and enjoyable.
High-End Photography Equipment
We use state-of-the-art photography equipment to deliver high-resolution images. As a result, clients get the benefit of more engaging photos.
Face it; even the best smartphones aren't professional cameras. Professional photographers have the equipment and know-how that a "point and click" smartphone camera can't replicate. Factors such as lighting, clothing selection, and the background can either add to or detract from your image. Ensuring that your professional headshot session addresses all the concerns from the beginning helps avoid the need for retakes.
Trained Eye
Photography is more than our passion; it's our entire reason for existing. We dedicate our services to providing our business clients with headshots that get results. We're committed to providing the highest level of satisfaction and customer service, and that's the reason our clients refer us and return for all their professional headshot needs.
Experience
We know the right techniques to ensure that every photo session turns out perfectly. Photography is a complicated medium of expression. While almost anyone can take a headshot picture, it takes practice and experience to take the best portrait every time consistently.
If you've been reluctant to invest in headshot photography services, there's no time like right now to stop procrastinating! Professional headshot photos convey the message that you're serious about your image, prospects, and future!
Updated Headshot Photos Breathe New Life
If you're still relying on an outdated picture to represent you online and in real life, updated headshot photos breathe new life into your presence. Whether you're marketing yourself as an individual or you're an executive-level manager researching ways to strengthen your business reach or brand affinity, headshot photos capture the best version of you for print or digital use.
Not surprisingly, people are always interested in seeing the faces of people that stand behind a company or prospects for employment opportunities. Professional headshots help to bridge gaps and make connections online and offline.
Schedule A Headshot Photography Session
If you live in the Greater DC area, and the time has come to update your professional image, our experienced and friendly photographers are happy to discuss your needs and schedule a headshot photography session. Please BOOK NOW or contact us for more information.
What Sets Kristina Apart from the Competition?
It's been over 15 years since Kristina began her headshot photography journey and she has loved every second of it. There are so many things that go into photographing a face and getting them all done right rarely happens outside the walls of Washington DC Headshots. Don't be fooled by other photographers who have only started photographing headshots in the past few years for an extra income stream. They don't have the knowledge or expertise of what it takes to create a stunning headshot and they will end up trying out their mistakes on you.
There are three things that matter in a headshot session: Lenses, Lighting and Laughs.
Lens: An experienced headshot photographer knows that some lenses can distort facial features, making the nose look huge and bulging whatever is in the middle of the photograph. Any professional headshot photographer is going to use the correct lens to accurately capture the facial features to make you look as flattering as possible.
Lighting: There are SO many bad ways to light a face, and unfortunately, many newbie headshot photographers are trying out different lighting variations on their paying clients. I don't know about you, but I wouldn't want to be some other photographers guinea pig! Kristina's extensive experience allows her to know exactly how to light your face to make you look your best.
Laughs: Kristina hears so many stories from clients who come in, lamenting about how uncomfortable they felt with their prior headshot photographer. We're not sure if it's because Kristina is female or if it's her bubbly attitude which quickly makes each client feel comfortable and at ease. "It's one of the most important things for a client to be relaxed and enjoy their headshot experience, otherwise I won't be able to capture their natural, happy persona."