Do I need professional makeup for my headshots?
The answer is yes. HD cameras pick up the slightest discoloration, dark circles, blemishes, redness, and bags under the eyes. Using HD primers, concealers, and formulated cream based foundations, custom-blended to your needs, we are able to achieve the ideal look for your headshot or portrait session. The old saying, "The eyes are the windows to the soul" is so popular because it's true. By custom blending eyeshadows, often times using three colors, your eyes will light up the room. Gel eyeliner and waterproof mascara are also used. False eyelashes are optional. Men who are getting headshots need makeup as well. Often times men who shave have discoloration around the beard area. To neutralize the color, we must have a custom blend base, often times using orange colors to conceal the blue undertones the beard follicles create. Do you have eyebrows that lay in every direction? Not anymore. Red ears? Neutralized. Dark circles? Gone. The most important goal to having you with men's-makeup on, is to make it seem as though you are not wearing any makeup at all. Beauty trends come and go, and an updated-classic look is what Carolyn Walter, DC Makeup Artist achieves. If you plan to keep these shots for several years, hiring a professional makeup artist for your headshots is an absolute must.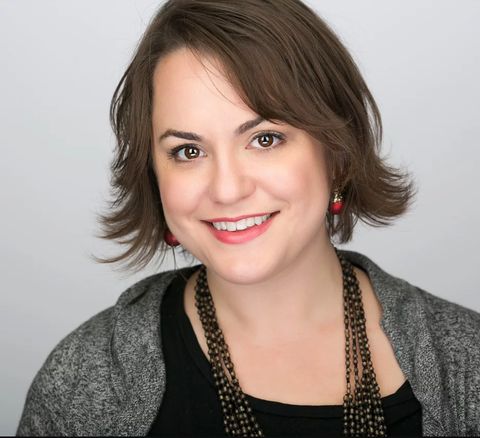 About the Makeup Artist
Carolyn Walter is a Washington D.C. Makeup artist. Carolyn has been in the makeup industry for nearly a decade, part of which included working for Clinique Cosmetics for over three years. Carolyn's passion for makeup artistry led her to the world renowned Make-up Designory, where she studied both Beauty and Special FX makeup, receiving her diploma through their Multi-Media program. Since graduating, Carolyn has gone to work on-set as Key Makeup Artist for Wild Nights With Emily, and her special FX work has been featured on the Tonight Show with Jimmy Fallon. In 2017, Carolyn was chosen as a finalist in the special effects Battle of the Brushes competition at the International Makeup Artist Trade Show (IMATS) in Toronto, ON.