Personal Branding and Headshots
Personal Branding is something each person needs to consider. What's your message? What do you offer to your customers? What is the current state of your online persona? To answer these questions, we interviewed past Washington DC Headshots client and personal branding specialist; Tareaz Pegues of Pegues Branding.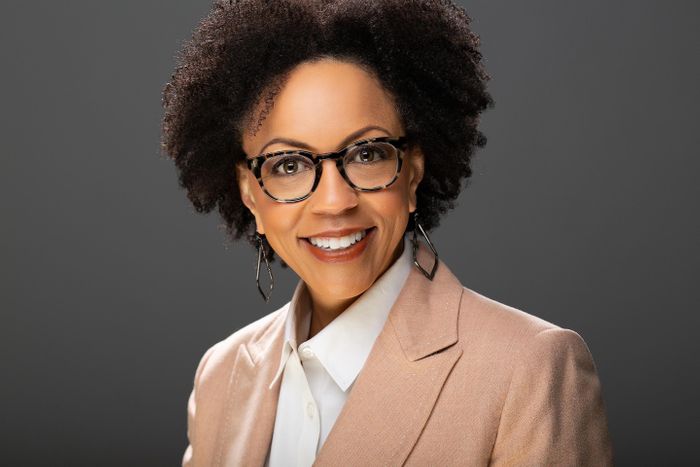 The world of Fortune 100 insurance and financial services firms is constantly changing. New technologies, strategies, and leaders are always emerging. A few mainstays are more important than ever, despite, or perhaps even because of this rapid change. They are competence, integrity, trust and confidence.
As a professional profit and productivity speaker, coach and consultant who works in the insurance and financial services industries, my personal brand and more specifically my headshot is my livelihood. I work with industry executives, recruiters and financial advisors who want to significantly grow profits and productivity by engaging staff and clients more effectively.
My initial discovery process involves many candid conversations about sensitive subjects and privileged information. Therefore, how prospects, clients and centers of influence perceive me matters.
I believe my personal brand is the sum of my stakeholders' perceptions about my:
Presence
Client experience
Colleague interactions
Personal and professional relationships
Yes. The company we keep impacts our personal brand, for better or worse. Motivational Speaker Jim Rohn summed it up best, "We are the average of the five people we spend the most time with."
Of the four items listed above, you probably have the greatest control over your presence at any given moment. How you "show up" in the eyes of others is a function of your:
Clothing
Posture
Speech
Facial expressions
And today, as digital becomes increasingly mainstream, professional headshots are the 21st-century calling card. In fact with 4.3 billion1 Internet users and 3.4 billion1 active social media users worldwide, a high-impact headshot for profile pictures and website graphics is a non-negotiable. In my case, when prospective clients are searching for someone to help them grow their profits and productivity, I only have a few seconds to pique their interest.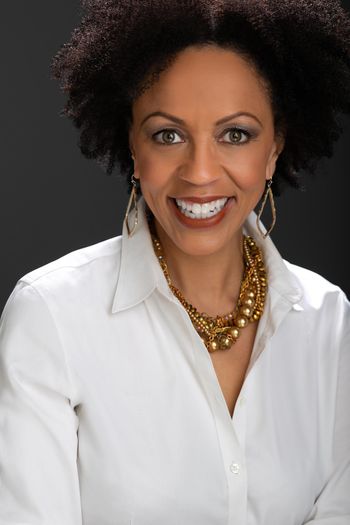 I recently decided it was time for a new professional headshot. But I wanted someone who would do more than advise me about lighting, clothing and location, then take my picture. I was looking for a professional headshot photographer who could listen to my goals. It was important to me that the photographer I chose take note of what I wanted the images to say about me and my work as a professional profit and productivity speaker, coach and consultant.
I already knew that I had the experience, competence and integrity to deliver the ultimate client experience. But I needed a professional photograph that would reflect the caliber of work I do and the clients that retain me. I decided on Washington, DC Photographer Kristina Sherk to help me with this task. I selected Kristina because it was apparent to me, after perusing her website, that she understands the role of high-quality photographs in personal branding. My experience with Kristina was excellent. Her standard of excellence was apparent the moment I stepped into her DC-area headshot studio. I quickly took note of her enthusiasm, professionalism and attention to the smallest detail during my photo session. And within hours of my session, I received headshots that project the competence, integrity, trust and confidence that are critical to my work.
Digital overload makes first impressions vital. A fresh, modern professional headshot can be the difference between "click through" and "click ON". Also, making a small investment in your personal brand shows that you mean business. If your competitors still rely on a low-resolution "selfie" or even worse a scanned glamour shot from the 90s, you'll be one step ahead right from the beginning.
Ready for a professional headshot that reflects your personal brand? A few things to remember:
Do your research and choose a photographer who has an extensive portfolio of professional headshots.
Communicate clearly to the photographer the type of persona you want to convey to your audience.
Be open to suggestions. The photographer will likely recommend attire, clothing colors, a pose, and a background that complements you.
Stay true to your vision. When you see the finished product, make sure it accurately reflects your brand.
1 "2019 Global Digital Report", We Are Social and Hootsuite, January 2019.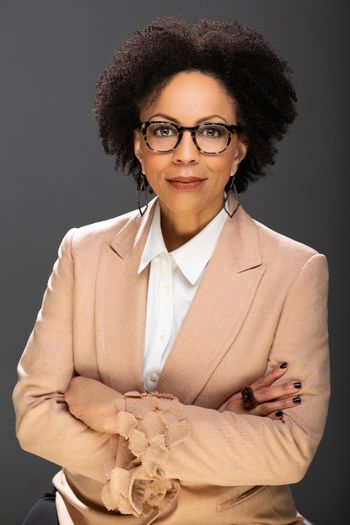 Tareaz Pegues is a professional speaker, coach and consultant. She works with insurance and financial services executives, recruiters and advisors who want to significantly grow profits and productivity through more effective engagement. Visit www.TareazPegues.com to book Tareaz or to learn more about her practice.