Testimonials and Reviews
of Washington DC Headshots
WE GUARANTEE - You'll love us too!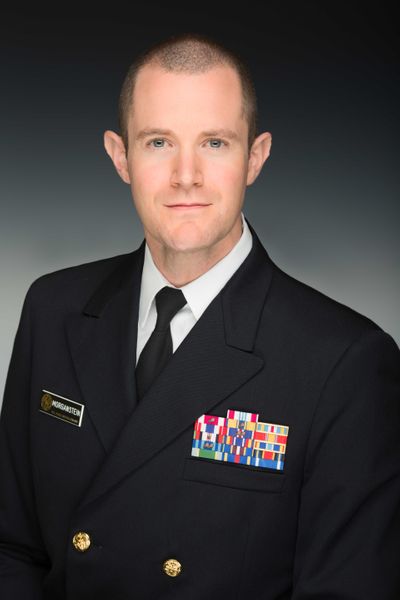 "A great experience working with Kristina. She courteously and thoroughly answered several questions I had before booking my photo session. Her home studio is casual enough to feel comfortable and sufficiently professional to know you are working with a skilled photographer. Kristina was very friendly and checked in with me to ensure we both felt good about the images she was capturing. Also, great communication throughout. An excellent experience. Thanks."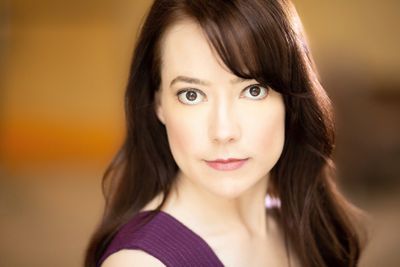 Kristina's approachable demeanor and professionalism helped to make the process a genuinely enjoyable experience. From the very start she was very responsive to my inquiries and flexible with scheduling. During the shoot, she put me at ease and kept me involved in the process by letting me review the shots as we went and provided helpful guidance throughout. The finished product is exactly what I was hoping for: amazing headshots that are accurate, flattering and I'm very excited to send out. I will definitely be recommending her services to my friends.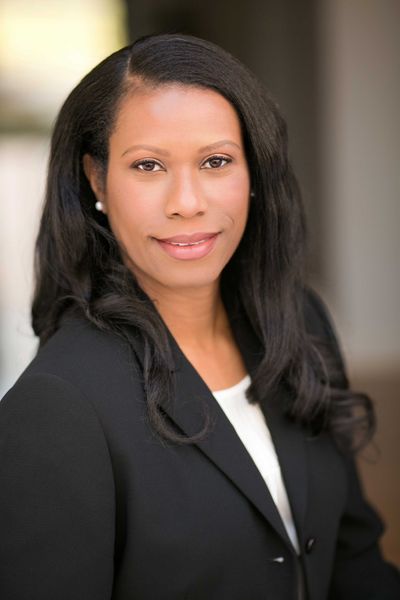 ★★★★★ - Francine Hope-Pressley - Arlington, VA
"After some research, I selected Washington DC Headshots to take corporate headshots that I needed for an Executive bio. Kristina was my photographer and she was great from our first interaction over e-mail as we refined and clarified what I needed done. I needed a make-up artist and she recommended Jesse who did a great job on-site the day of the photos were taken. Kristina was very professional and it was very enjoyable experience working with her. I brought a few options to wear and she made great recommendations. The proofs were delivered on time and photos were great - Kristina is clearly a highly skilled photographer. I would recommend and have already recommended Kristina to others."
Rick Harris - Washington D.C.
From start to finish, my experience with Kristina was exceptional. I researched head-shot photographer websites and selected Kristina based on the strength of her posted samples. Making an appointment online was easy and the photo shoot flew by because she was professional, friendly, approachable and most important talented. I was hoping she could make me look half as good as the photos on her website and she exceeded my expectation. If you are in the market for a photographer, book Kristina NOW. She provided me with the single-best photo experience in my 30+year career. I can't wait to post them!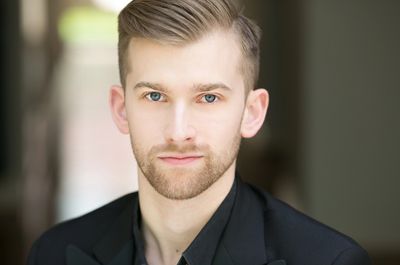 ★★★★★ - Andrew Brown - Herndon, VA
"I worked with Kristina to get new headshots for my career in classical music. Throughout the experience, Kristina was consummately polite and contagiously positive, provided an uplifting and exciting environment, and effectively coached me through the photoshoot. I'm very happy with both the retouched and high-resolution images alike, and she is definitely worth the money. I'd recommend her to anyone!"
Dani Stoller - Bethesda, MD
I cannot say enough good about my experience with Kristina and Washington DC Headshots! I felt beautiful and Kristina made me feel so comfortable in front of the camera. She listened to the vibe and look I was going for and she delivered and THEN SOME! I left feeling like I was an active participant and co-creator in my photos and that I truly saw myself in the pictures she took. I cannot recommend her enough!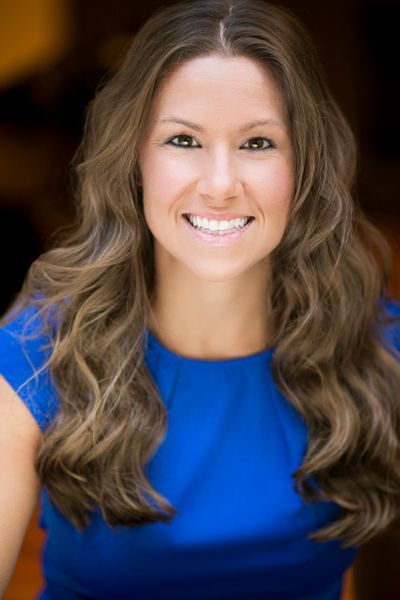 ★★★★★ - Theresa Mueller - Washington D.C.
"Most importantly, Kristina is professional and quick. I needed a headshot and she was able to accommodate me on my schedule and I have never received more positive comments on a photo!"
Kenny King
You're gonna love your photos! Period. Kristina is super cool so it's easy to feel comfortable sharing your goals for your pictures. What type of shots are you looking for? Have that question answered before you arrive, even if you show her an example of a style or pose from someone else's headshots, and I bet she can bring that vision to life in your photos. She has a great eye for lighting, backgrounds and a special way of getting you to smile, or not, so that you achieve a perfect result. Guaranteed she will make you feel comfortable and will encourage and direct you so that you get some great pics. Go in feeling a little confident, break out that smile and enjoy the moment. Most likely you'll end up with so many incredible pictures, you'll have a really tough time choosing the keepers. Kristina's work is Mercedes-Benz quality...yes, she's that good!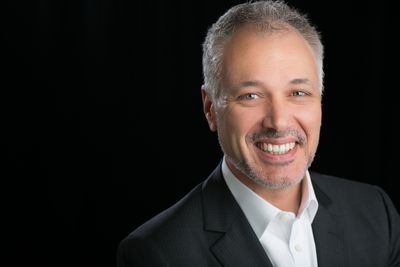 "I've used Washington DC Headshots twice now - the second time was after I had lost a significant amount of weight, and needed updated shots. I'd always thought that going to have head shots done would be like going to the dentist. It's difficult especially if you're a shy or reserved person. My photographer put me completely at ease, and after a while, I even began to have fun. That's crucially important, because nothing shows you at your best on camera like a genuine smile! They presented me with a ton of options after just a short photoshoot, and did some touching up just to make it pop that much better. They turned it around quickly, both times, and I am very happy to be a repeat customer. P.S. - I sent my wife to them, too. She is in PR, and had a whole firm full of folks that needed their shots done."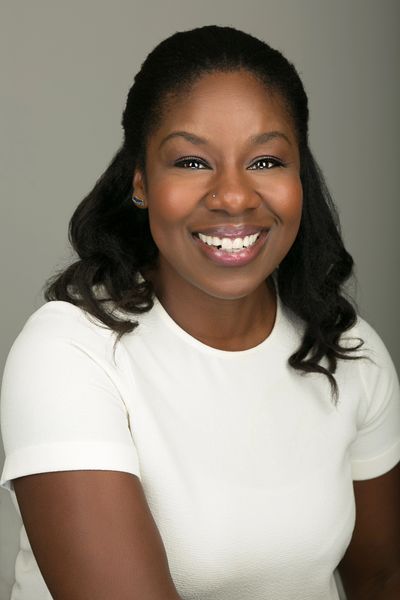 " I had an incredibly positive experience working with Kristina. She was warmly, friendly and totally responsive and respectful of my artistic choices. My photos came out so wonderfully, I would highly recommend her to artists, corporate professionals and everyone in between!"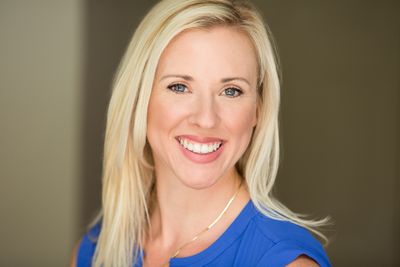 ★★★★★ - Jessica Luke - Chevy Chase, MD
"I had a wonderful opportunity to work with Kristina to do my first photo shoot for professional headshots. She made the whole experience stress free and fun. She was great at guiding me through positioning and providing multiple settings for what ended up being a wonderful and relaxing time. And now I have so many beautiful shots to choose from! I can't recommend Kristina and Washington DC Headshots enough."
★★★★★ - Erin Granfield - Washington D.C.
"Kristina is super talented behind the camera and made me feel welcome and comfortable from the moment I walked in the door. I usually feel a little awkward having solo photos taken, but Kristina was able to put me at ease right away. There were so many great shots when the proofs came back that it was really tough to choose which ones to go with, but Kristina also kindly helped me with selecting the strongest shots when I solicited her expert opinion. Will definitely be seeking Kristina out again and recommending her to all of my friends and colleagues!"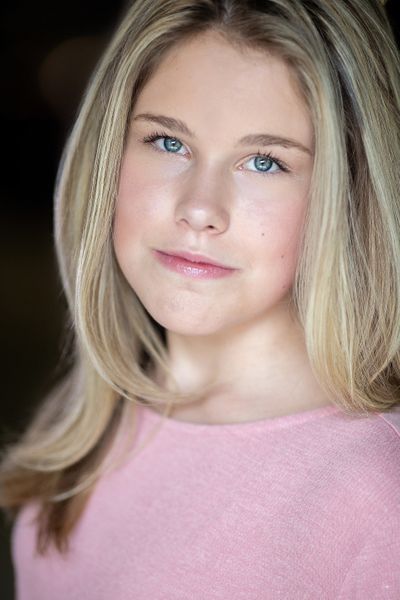 ★★★★★ - Cameron Currie - Stafford, VA
"My daughter is new to the entertainment industry, and we have been told how important a great head shot can be in booking a job. I was immediately impressed by the samples of head shots on Kristina's web page, and after speaking with her, I knew that we were going to have a great experience. Not just professional, she is good at establishing rapport early-on and can give directions well to make the shoot flow smoothly. Service is expedient and reliable. We were very happy with my daughter's head shots and have already recommended her to some friends in the area."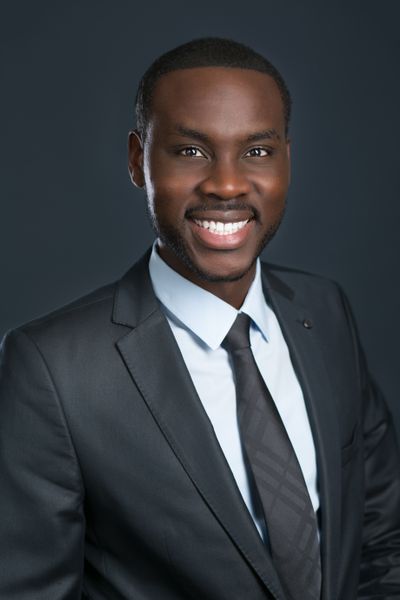 ★★★★★ - Kathleen Redmond - Washington D.C.
"Kristina Sherk made herself available, despite having a booked schedule, with less than 24-hours notice to take the head shots of our 2 new doctor's at Maryland Oral Surgery Associates. They turned out amazing and we can't appreciate enough how accommodating she was for MOSA! Our company would definitely use her again and we highly recommend her."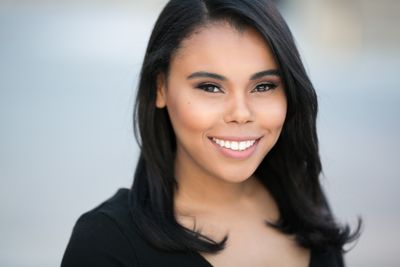 ★★★★★ - Sydney Battle
"Kristina provided a wonderful environment for my headshots. She was professional, friendly, and she gave great instructions to ensure that we got the best pictures possible. I'd recommend her photography skills to anyone looking for excellent photos from a skilled photographer."
★★★★★ - Gabby Wolfe
"I am an actor currently working for VA Rep on Tour. I got some headshots done in Richmond, VA ,but they just didn't come out they way I wanted them to. I found Kristi through some friends, and I was blown away at how amazing the photos came out! I felt so comfortable with her! She even let me play some fun music from my phone, so I could relax. She made sure to show me the pictures throughout the shoot, just so I could get an idea of what we had. Totally worth the drive from Richmond to Bethesda. I can't recommend her enough."
★★★★★ - Audrey Watson
"Our advertising agency hired Kristina to shoot corporate headshots at our clients' downtown office. Throughout the entire process Kristina was sweet, professional and responsive. She listened to requests from both our client and our designers, and was always happy to give ideas and advice. We described the look we were going for, and she nailed it! The images turned out great and complement the new website that our agency designed. Our clients were very happy with their headshots and couldn't stop talking about how wonderful she was to work with!"
★★★★★ - Jackie Burwood
"Kristina is very professional and always a pleasure to work with. She creates a very welcoming atmosphere for her clients and her work is beautiful. I highly recommend Kristina to anyone who needs professional headshots."
★★★★★ - Malena Sharkey
"Very Professional to work with. Outstanding Photography. A Must for your companies needs. If you are a Business that needs headshots, this is an Elite company that will put your images on the Top."
★★★★★ - Mike Ouano
"Kristina had helped the firm i worked for then with retouching an ungodly amount of portraits -- to the tune of hundreds. She tackled them all with ease and professionalism. Her ability to work with grace, under pressure, made it a stress-free and wonderful experience for all. The end product(s) turned out great and our principals were very happy with the result. Given the sheer amount of work done, and how subjective and personal portraits can become, Kristina made the impossible possible."
★★★★★ - Melissa Wagar
"Kristina was recommended to us by one of her industry colleagues. She was incredibly fun & professional at the same time. Her artistry in positioning, lighting & setting made the photograph come alive. I couldn't be happier with her service and I highly recommend her."
"This was my first professional headshot experience and it exceeded my expectations. Kristina Sherk is fun, efficient, timely, and professional, which allowed me to feel at ease. She offered many suggestions and tips at the photo shoot that helped take my headshots to the next level. In addition, the FAQ section of her website offered excellent tips and suggestions on what to/not to wear, makeup, etc. that ensured peace of mind and left me feeling well prepared. I highly recommend Kristina Sherk!"
★★★★★ - Mishe Serra
"Kristina Skerk is, without exception, the most professional and enjoyable photographer I have worked with; I give Washington DC Headshots my highest recommendation! I recently went to Washington DC Headshots to update my professional portraits. Kristina and every member of her staff worked together to ensure that my time in the studio was focused, efficient, and fun. During the photo shoot, Kristina was especially helpful at guiding me through each shot to help ensure the best angles and positioning for the images I wanted to achieve. I could not be more pleased with the outcome and wish I looked as good in my everyday life, as I do in my new headshots. I look forward to working with Kristina and her staff for all my future professional photographic needs."
★★★★★ - Don Koch
"Wow, what a great experience! I was not looking forward to getting my headshot taken as I'm terrible in front of the camera. As I arrived at Kristina's home studio, and I told her my concerns, she gave me a look as if to say, 'you're in good hands' and she was right! The fact that she has been doing headshots for over 10 years really shows. Her final portrait products are unparalleled in the area! I'm very happy with my experience!"
★★★★★ - Wesley White
"I sought out Kristina for theater and corporate headshots, because she came highly recommended by a leading industry professional. Kristina did not disappoint. A talented and gifted photographer, a post production expert, and a supportive creative collaborator, Kristina was great to work with--no question. I highly recommend Kristina for headshots. Surveying her other works (e.g., events, promotions, etc.), I'd recommend her for those as well. Kristina and her team are top-notch--absolutely awesome!"
★★★★★ - Marius Malherbe
"I would highly recommend headshot services by Washington DC Headshots! Kristina was professional, punctual and addressed all of my concerns when taking my portrait. I was highly impressed with the final product and will be returning to her studio when I need an update."
★★★★★ - Corbin Williams
"As a traveling actor I only had one day in the D.C. area and really wanted to get some new head shots done - especially outdoors. Of course, on that day it rained. I talked with Kristina over the phone and we made a plan to make it work. She put on her rain boots, got her equipment ready and we found a nice covered area outside and still got some amazing shots. I felt completely comfortable throughout the whole shoot and we got some really incredible shots that I'm very happy with. Kristina went above and beyond to make me feel at ease and make sure I got the photos I wanted. I would highly recommend her."
★★★★★ - Lucia de Souza
Kristi photographed my rental apartment which really made promoting it easier. She made it look amazing. She was quick and efficient, I was very pleased! Thank you Kristi!
★★★★★ - Susan Gould
"Being my daughter's first photo shoot she was a bit anxious and really didn't know what to expect. Kristina welcomed us warmly and right away my daughter felt at ease. We started with a professional make up application which I highly recommend as it gave her the natural look we were striving for. Kristina gave her clear direction so that each shot had a different and fun twist. She took her time and showed us the shots on her camera and we were very excited at the result! We can't wait to see the final product; I highly recommend Kristina Sherk for all your photography needs."
"Kristina is so pleasant and easygoing, which is a blessing for camera shy people like myself! She's always checking in to make sure you're feeling your best, having fun, and are happy with the shots you're getting. I'm looking forward to seeing the final products soon!"
★★★★★ - Megan Robbins
"I'm useless in front of the camera but they made me feel so comfortable!
My pictures came out great!"
★★★★★ - Chad Thomas
"Kristina is not only a photoshop teachers teacher, she is an excellent and passionate photographer who provides next level work and a great experience for every client that comes to her."
★★★★★ - DD Traverzo
"I would recommend Kristina to anyone who is looking for a true professional photographer. Our session was solid from start to finish and her expertise and warm attitude made me feel very comfortable. Thanks again for your hard work and dedication!"
★★★★★ - Michael Anderson
If you're looking to update your business or theatrical headshots, look no further than Kristina! She's an incredibly talented photographer who is 100% dedicated to your needs, can detect your best features with pin-point accuracy, and uses them effectively to make your photos truly stand out.
★★★★★ - Kelly Schwartz
"Kristi is amazing- she has a great eye for detail and is a pleasure to work with! She works with you on a variety of backgrounds and outfits. And she got my pictures to me really fast after our shoot. I highly recommend Kristi for headshots!!"
★★★★★ - Yeonjung Kim
"Took head shots for the professional singer. Very pleased with Kristina's professionalism. She made me feel at ease and brought out the sides of me that I never realized during my shoot. Highly recommended."
★★★★★ - Amanda Soderlund
"I chose Kristina to take professional head shots of our entire company after vetting multiple photographers in the DC Metro Area. Kristina initially stood out for her enthusiasm, organization and expertise (clearly demonstrated in her online portfolio) and she exhibited all of these characteristics both leading up to and on the actual day of the shoot. Kristina truly exceeded our expectations. She was kind and inviting, soothing any worries, hesitations and concerns from our employees. She ensured everyone's head shot was up to his/her standard while also producing a uniform feel across our company head shots. I definitely recommend Kristina to any company in the DC Metro Area looking for an experienced, charismatic photographer to take beautiful professional portraits."
★★★★★ - Joshua Margolin
"I have a very positive impression of her work. She was recently hired by our company to take a series of professional portraitures. I was, at first, hesitant about the prospect of a photographer coming to take our headshots, but was pleasantly surprised with both the speed and execution of the activity itself. I cannot testify to the quality of her other types of work, but suspect she brings the same attention to detail and jovial approach to all of her clients."
★★★★★ - Sarah Patrick
"I had a wonderful experience working with Kristina. She was extremely professional and knew just how to position body, head, lightening, hair etc. to get a good picture."
★★★★★ - Michele Condjella
"This was a super fun & professional experience! She made something I was not really looking forward to, a lot of fun! Plus, I love my pics!"
★★★★★ - Chandler Dunklin
"Our whole office had a great experience working with Kristina. She was was very easy to work with, and for the day she was in our office she was pretty much just an extension of our team. (Maybe we should add her head shot to our About Us page). Jokes aside, she was a pleasure to work with, and really good at what she does. All of our head shots look amazing."
★★★★★ - Alex Miller
Stress-free headshots! She was very professional and the results were stunning. I highly recommend Washington DC Headshots!
★★★★★ - Elizabeth Tuico
Kristina is a top-notch photographer. The process was stress free and the final product exceeded our expectations.
★★★★★ - Ricardo Real
"She is great directing photoshoots. I would hire her again whenever I need a professional headshot."
★★★★★ - Sean Huang
"Kristina is an excellent photographer – she has great expertise in how to set you up for your best shot yet keeping it natural and comfortable for you. The whole process was very fast and smooth for our company, and quick turnaround too – we got our retouching choices within 24 hours. Highly recommend!"
★★★★★ - Riley Panko
"Had an excellent experience during the shoot - she made me feel very comfortable and relaxed. Loved the final product as well. Great photographer!"
★★★★★ - Ruth Berhane
Ive never felt so comfortable behind the camera ! She was professional, timely and directed me as a first timer which made the experience a stress free zone ! From lighting to studio set up and everything in between was anything short of amazing.
★★★★★ - Jamie Eaker
"Kristina IS AMAZING! I am a MD/DC/VA actress who has been around PLENTY of photographers for photoshoots, headshots, promos, you name it! Kristina was ready to work and so smart about how to make me look my very best in my pictures! I would definitely recommend her for professional headshots! Now what other kinda pictures can I get? I'm ready for another Kristina session! Thank you for all that you did! Fantastic Team! xo"
★★★★★ - Joseph Amann
Kristina and her associate quickly and effectively captured multiple photo options for a professional headshot at the lowest regional rate. I highly recommend them!