Associate Photographer: Melissa Robbins
Hi! My name is Melissa Robbins and I have been working very closely with Kristina as her full-time assistant for the past three years. Over the past few years, Kristina has invested in teaching me how to build my own headshot portfolio. During this time, I've learned all the tips and tricks that Kristina applies when photographing clients, and incorporate those to my own subjects when I'm photographing. The clients that choose to shoot with me can rest assured that the quality of their headshot will be nothing short of exceptional. My sessions take place at Kristina's home studio, use all the same equipment, and often times, Kristina is on site incase there is ever a question that needs answering. The arrangement that Kristina and I have created allows us to offer top notch headshots at a much more affordable price-point for the executive or actor that is looking for a more economical headshot option.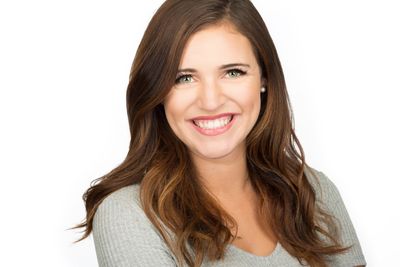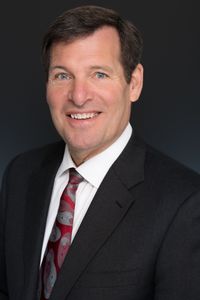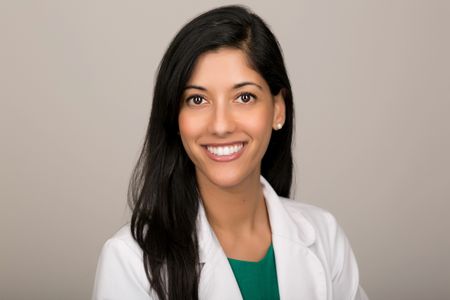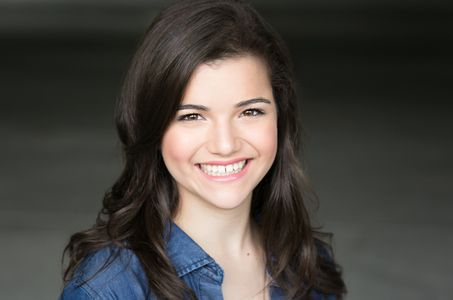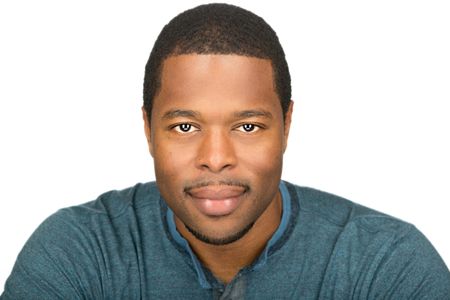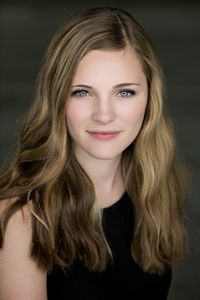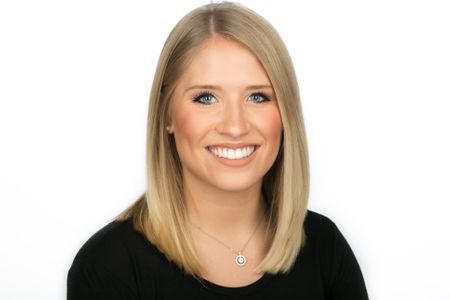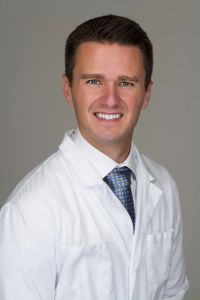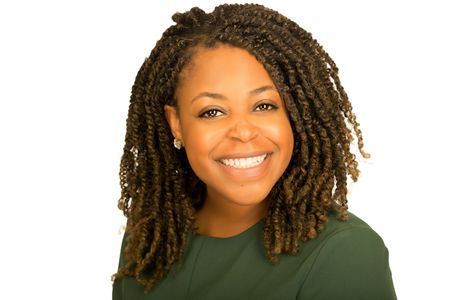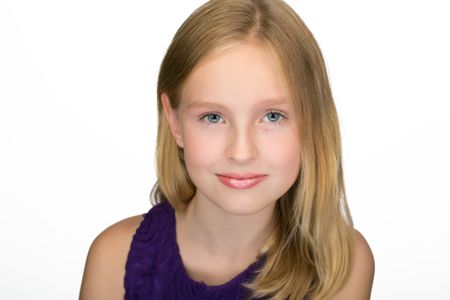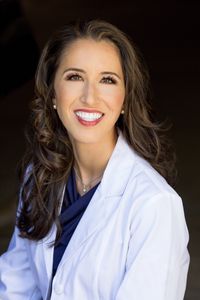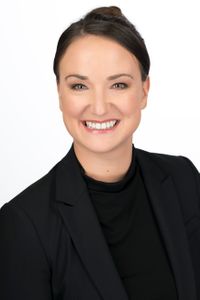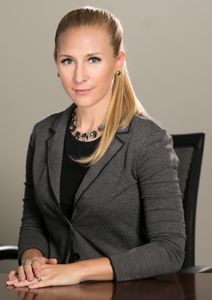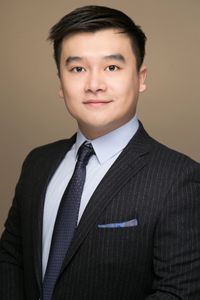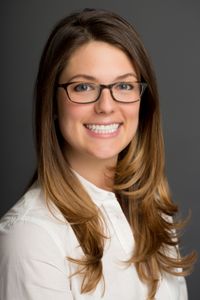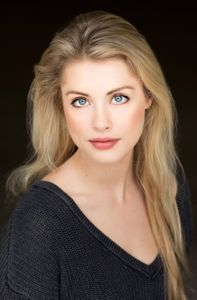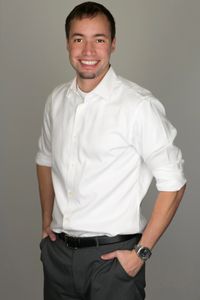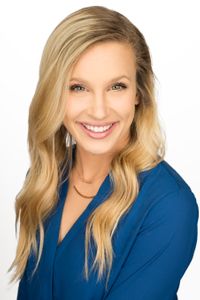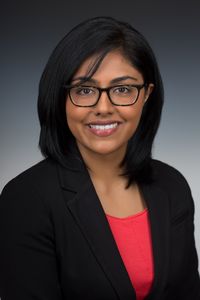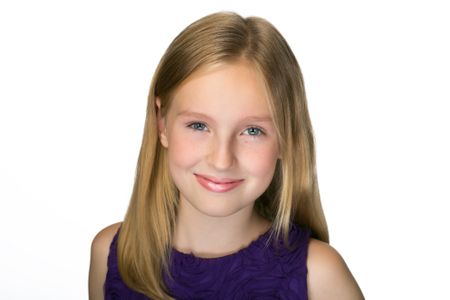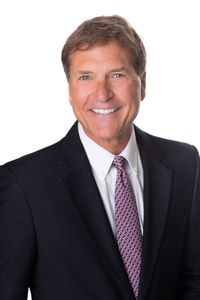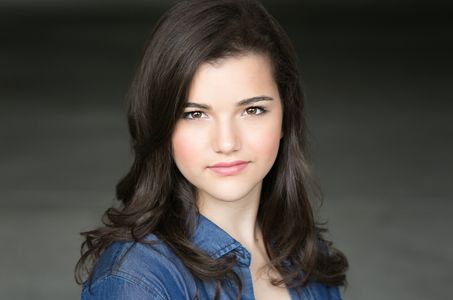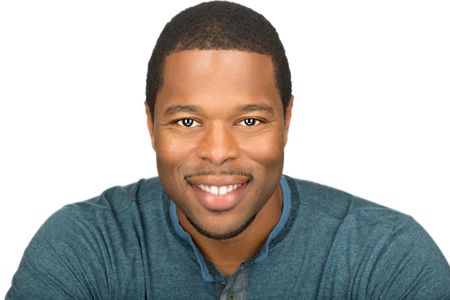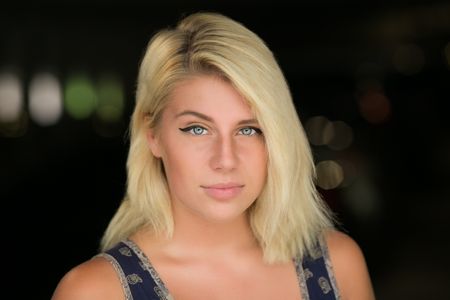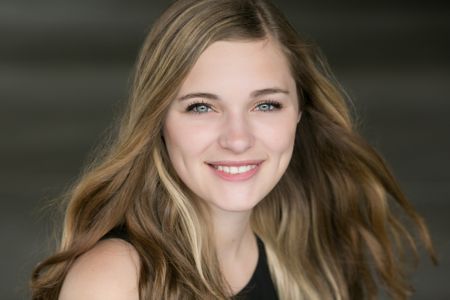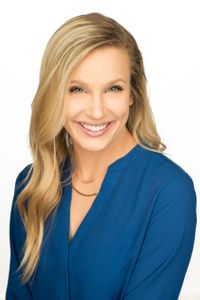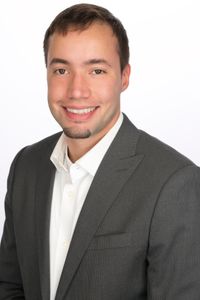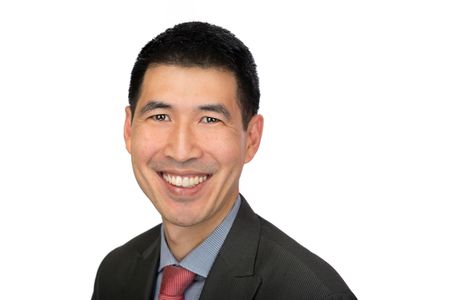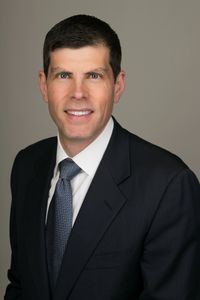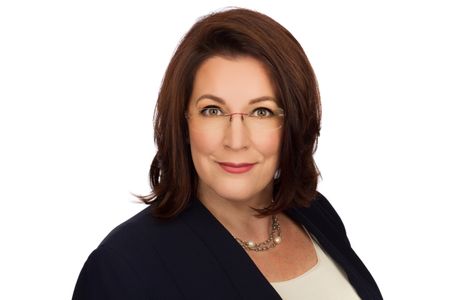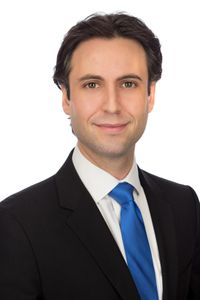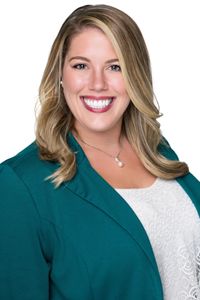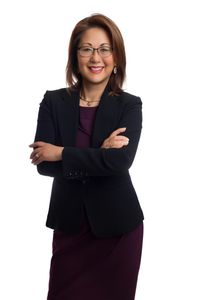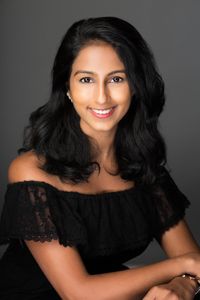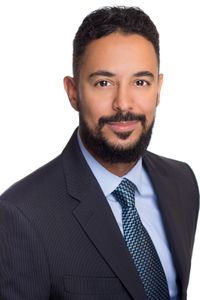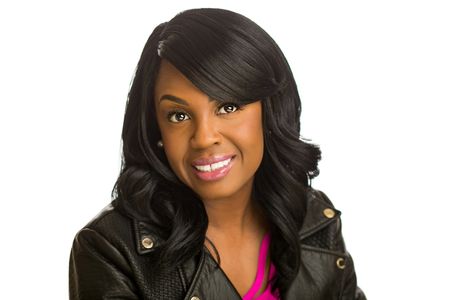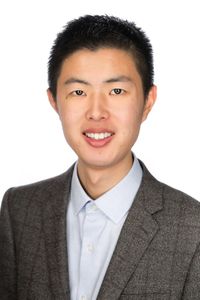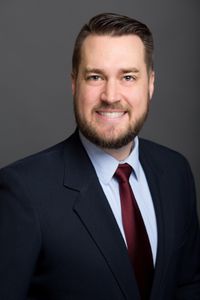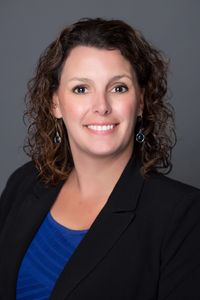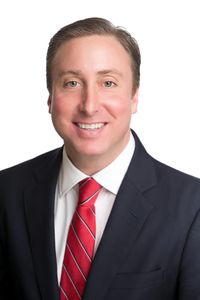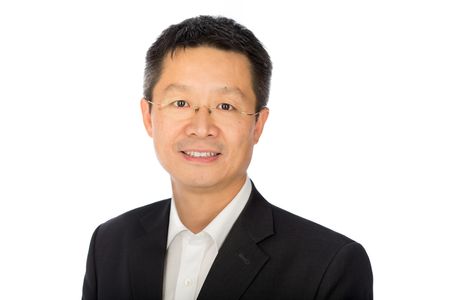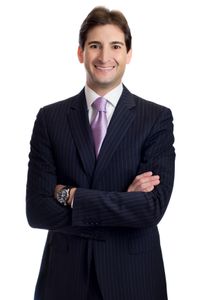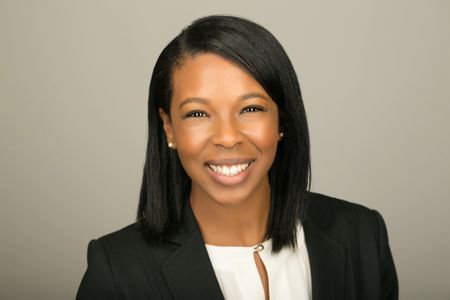 Packages and Pricing:
$300
- Perfect for corporate or theater!
- One Look (Outfit/Lighting Scenario)
- Shoot In Studio or Outdoor Natural Light/Background
- Two Final Retouched Image
- High Resolution Final Files Delivered (Web files delivered on request)
- 10 High Resolution un-retouched images also included
- Additional retouched images available for $50
$250.00
- Perfect for corporate headshots
- Perfect for social media purposes
- One Look/Outfit
- Shoot In Studio Only
- One final high resolution image with minimal retouching
- Additional retouched images available for $50
REVIEWS:
"I found Washington DC Headshots online after having procrastinated for weeks on getting a corporate headshot for an upcoming event. Melissa was wonderful to work with. I couldn't have asked for a more comfortable environment. It's cliched, but I am that person who hates to have my picture taken and dreads seeing photos of myself. Melissa made things so easy that we had photos I loved in the first five minutes. She really knows how to make it seem easy and coach you into a flattering posture. I saw my photos tonight, and I feel like I got a real bargain. Tons of great shots, wonderful service, and a speedy turnaround." - Rachel L., previous client
"As a good husband I do what my wife tells me however I pushed back when she told me I needed to hire a professional to take my headshot which will be used on my business cards and various social media sites. How hard can it be to get some pictures from my handy iPhone I thought. Turns out pretty hard especially with a mug like mine. Proven wrong and wanting to be a good husband I obliged and she scheduled an appointment with Washington DC Headshots (of Bethesda). My appointment was with Melissa Robbins. Not knowing what to expect I was immediately put at ease by Melissa and welcomed into the studio. We were taking pictures in a matter of moments and with a little instruction on how to sit and where to look I felt like a professional model. Melissa was very accommodating giving me time to change my ties, glasses off, glasses on etc and would review each set of shots to see how I felt about them before moving on to the next background. I would highly recommend the extra background option as those pictures turned out to be my favorites. At the end of the day it was an enjoyable experience and I never looked so good! I think we took over 200 pictures in the hour that I was there. Slow motion smiles, pivot to the left, look to the right and have fun. Great people, Great product , Highly recommend!" - John W, previous client
"I found DC Headshots through an online search for actor photographers and am so thrilled with my whole experience. I worked with Melissa who is so professional and talented, she reached out to me immediately to discuss what my needs were, suggested background options and highly recommended using a makeup artist which truly made all the difference. She was so wonderful to work with as it was my first professional shoot and she made me feel at ease, and was able to get great captures of my personality, allowing me to view pics throughout the session and wouldn't stop until I was certain I had what I needed. The final proofs for review were posted as soon as she said they would be and once I made my final picks, her retouching was absolutely amazing! Overall excellent work!" - Elena S, previous client
"The creativity and patience Melissa demonstrated shooting a child actor was outstanding! Great suggestions for positioning, and good ideas for lighting that were not obvious choices to us. Melissa's selection of what to wear were spot on! However, I think what sets Melissa apart is her comfort with children. My daughter loved working with her and was energized by Melisa's upbeat attitude." - Kay T., previous client
"This was the first time I've had my photo taken since high school senior portraits. I felt so comfortable and the photographer (I had Melissa) helped me pose and walked me through the whole process. The pictures turned out great, and I can guarantee it was because of how much care and precision Melissa took in taking great pictures. It is totally worth it to have your corporate headshots taken professionally and you should have them done with Washington DC Headshots. 10/10 recommend. I've already encouraged my colleagues to seek them out." - Marissa B., previous client
"I had a wonderful time working with Melissa. This was my first experience taking professional pictures and Melissa made the experience fun and comfortable! Melissa was energetic and patient- encouraging me to experiment with different backgrounds and poses. I am very very happy with the photo results. Thank you Melissa! I would highly recommend Washington DC Heashots." - Julia W., previous client
"A wonderful experience! I made appointment with Melissa, and she was very professional and helpful. Every image is beyond my expectation. The work is pretty well done in a professional and quick manner. It would definitely be your first choice for headshots in DC area. Highly recommended!" - Deyang Y., previous client
"We were lucky to have both Kristina and Melissa on my daughter's shoot. It was easy to see that Melissa has been well-trained and has worked closely with Kristina for some time. Melissa is professional, confident and has the same attention to detail that Kristina promises to all of their clients. There were so many great photos from which to choose - I highly recommend either one of these talented photographers." - Tina E., previous client
"After reviewing a few places online, I selected Washington DC Headshots and I couldn't be more pleased! I worked with Melissa during my shoot and she was wonderful - she really knew how to pull out a natural smile/shot. Great work!" - Taylor J., previous client
"Melissa was a great photographer, and the studio was set up very professionally. I had too many good options to choose from, which is a good problem to have when it comes to choosing headshots!" - Christina K, previous client
"I worked with Melissa Robbins on my corporate headshot and had the best experience! She was so easy to work with and made me feel comfortable. I highly recommend her. She definitely knows what she's doing!" - Tara J, previous client
"Melissa was the photographer for my shoot. I really enjoyed the experience, as she suggested local outdoor areas and patiently worked with me while I took ages to look at the camera with both eyes open. Would definitely return to her." - Jeff N, previous client
"Had a great experience with Melissa of DC Headshots! Helped me to look my best for an affordable price. They were recommended to my by a friend who also got her headshots done here. Hers were in studio (with hair and makeup done) and mine were natural background with no additional services. Both came out looking fantastic. I would highly recommend them to anyone in need of theatrical or corporate headshots. They are very professional but still friendly, and do a fantastic job." - Carol A, previous client
"Great experience! Melissa put me completely at ease and made the session seem effortless. I was aiming for just one decent headshot to use for work, but there were so many good photos it was difficult to choose. I would highly recommend this to anyone looking for a polished, professional headshot and an overall great experience." - Christine B, previous client
"It was my first photo shoot ever, and not only was she patient, but I learned a great deal, during the session. I look forward to doing business with them again." - Mark M, previous client
"I highly recommend WDC Headshots to anyone looking for a high quality professional headshot. I worked with Melissa, who made me feel comfortable and confident during the whole experience. My headshot turned out great - exactly what I was looking for!" - Paige H, previous client