Virtual Tour
by Kristina Sherk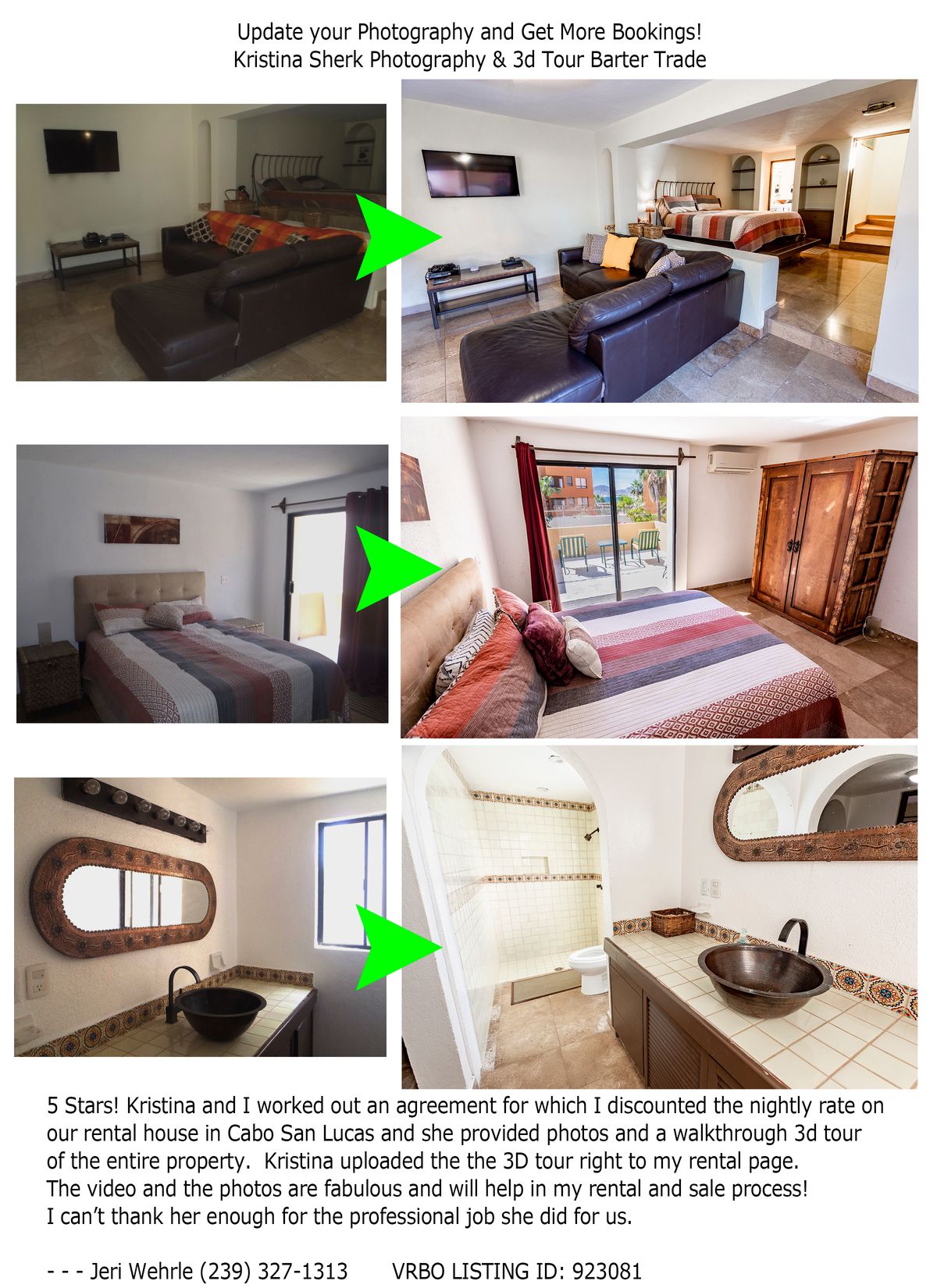 Additional images from the House
Other Properties Kristina has Bartered With:
Virtual Tour Reviews
At first, when Kristina reached out, I was hesitant to work with someone I didn't know 'off the internet,' but once I saw her work and spoke with her on the phone, I could tell she knew what she was doing. We have worked/traded with her now on multiple occasions since we recently added three new rentals to our portfolio. After she scanned one property and delivered the updated images, both my wife and I saw a notable increase in bookings. I can only assume it was from the updated images and tour. She is professional, keeps her word, and is quite communicative. You won't be disappointed if you choose to trade services with her for your rental. And I might even go as far to say; to pass her up on her offer would be bad for business.
- Jody Pinder - Summer Sunset
5 Stars! Kristina and I worked out an agreement for which I discounted the nightly rate on our rental house in Cabo San Lucas and she provided photos and a walkthrough video tour of the entire property. Kristina uploaded the the 3D tour right to my rental page. The video and the photos are fabulous and will help in my rental and sale process! I can't thank her enough for the professional job she did for us.
- Jeri Wehrle - Casa Shalom